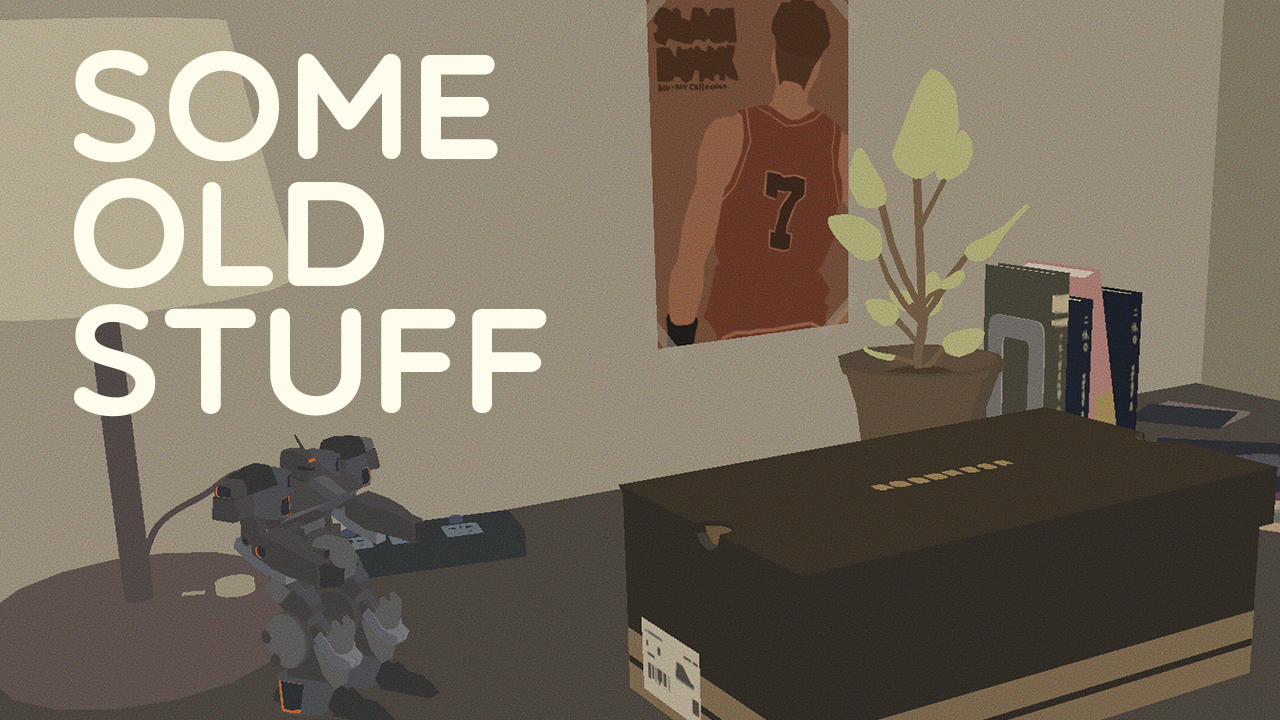 Some Old Stuff
A downloadable game for Windows and macOS
I was in my old room in my parents' house. My mom gave me a shoe box filled with some old stuff. I opened the box and found all the stuff related to an old friend of mine.
Some Old Stuff is a narrative game we started making in Game Studio 2 at NYU Game Center.
Playing Time: ~15 minutes
Language Support: English, 简体中文
Mady by: Hao Fan, Harry(Weizhong) Chen, Haku(Minyan Cai)
Special thanks to Emi Schaufeld for helping edit our English dialogue.
Instructor: Robert Yang, Maria Mishurenko, Steph Clark
Download
Comments
Log in with itch.io to leave a comment.
this was lovely!!! thanks for making this :')
A little late to the party, but that was incredibly good! The ending sequence and overall sound design was really effective. I saw this project from an early stage, and am really impressed with how it has grown.
Thank you again, Krishan. You mentioned in the early stage of our development, about how we consider the audio design and audio transitions in the game. I always keep that in mind and am very appriciated to that!
Thanks a lot for sticking with it and releasing it <3
I don't remember playing a game that's so short and yet has so much personality 🌿
Hey, just wanted to say I really loved this. The subjective view of the player-character is so strongly felt throughout, in the finite levels, the varying modes of control, the edits. It's wonderful to play something with such variety of storytelling tools and density of detail, that's also somehow light as a feather. Congratulations to you three!
Thank you, Robert! And thanks for all the instruction and help to our game!
Wow. Just wow. This game is exactly up my ally. I'm so glad to see it in it's final form from Game Studio 2. You guys did an amazing job. The sound design, art direction, story beats, ending...this is so damn good guys. I almost cried at the end ;_;
so, so good. this really brought me to tears nearing the end. i'm grateful to have experienced playing this. ♡
Thank you for playing our game! I am glad that it evokes your emotion and leaves a unique memory to you!